Vuly 360 Pro Max C3 Cubby And Swing Set with Spin, Monkey and Nest Swings available with free shade cover, free delivery and the option of free basketball set or ocean blue rover. Comment at checkout for a basketball set or ocean blue rover. Promotion will be applied automatically from our end.
Vuly 360 Pro Max is the modular swing set system designed to grow with your family. Create your own experience from the ground-up, and even add a full cubby house to truly push limits.
Unique swings
Do more than just back and forth – only on Vuly 360 Pro Max.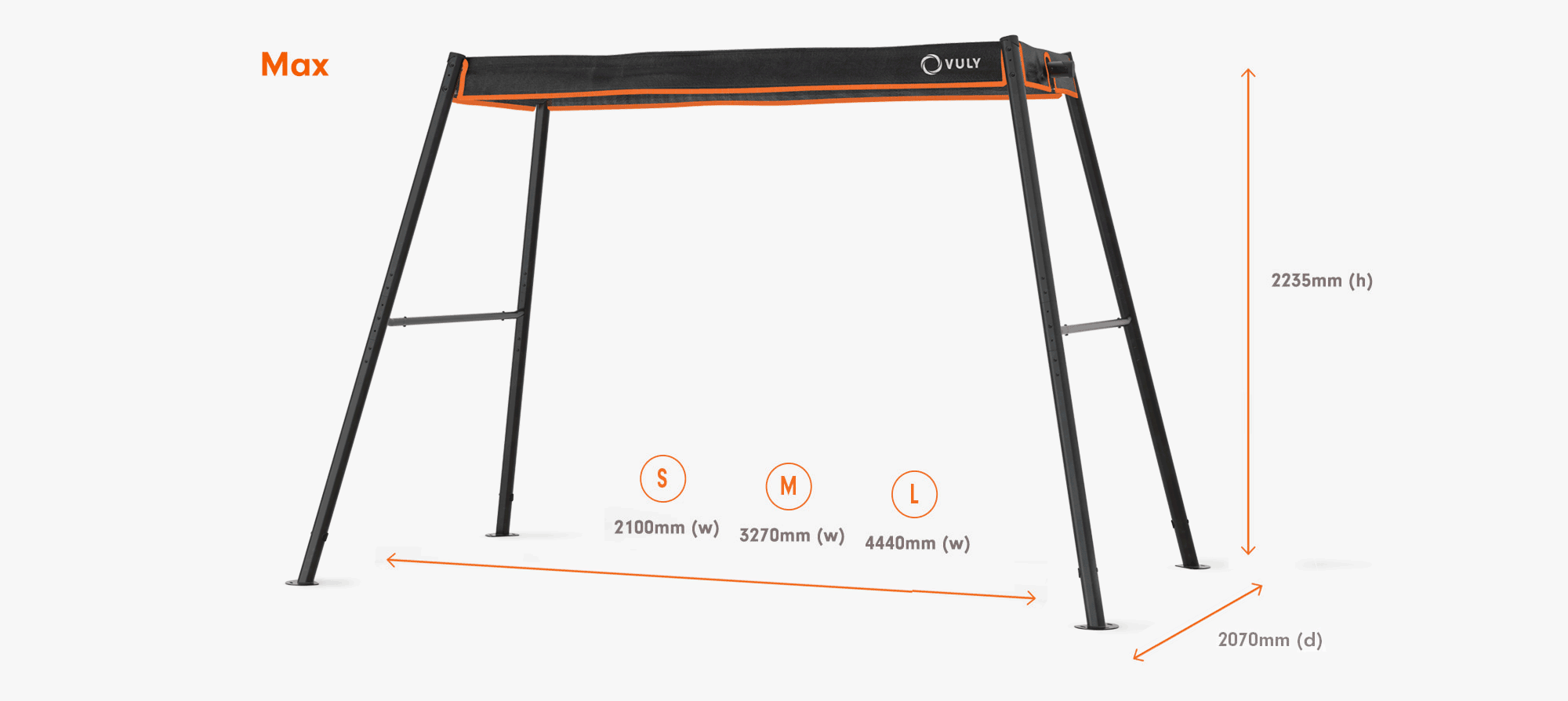 Sturdy structure
A solid A-frame – with 2x thicker and 40% wider parts – provides the strongest foundation for fun.
Rust resistant
Twice galvanisation and matte powder-coating keeps corrosion at bay for longer.
Fully upgradable
All it takes is an Upsize Kit and an extra swing to add a new way to play to your Vuly swing set.