BERG RALLY: designed to entertain & protect your most important assets.
Entertaining kids can be exhausting, let us do it for you. Send them out to explore. BERG keep it simple & FUN… and don't compromise on safety.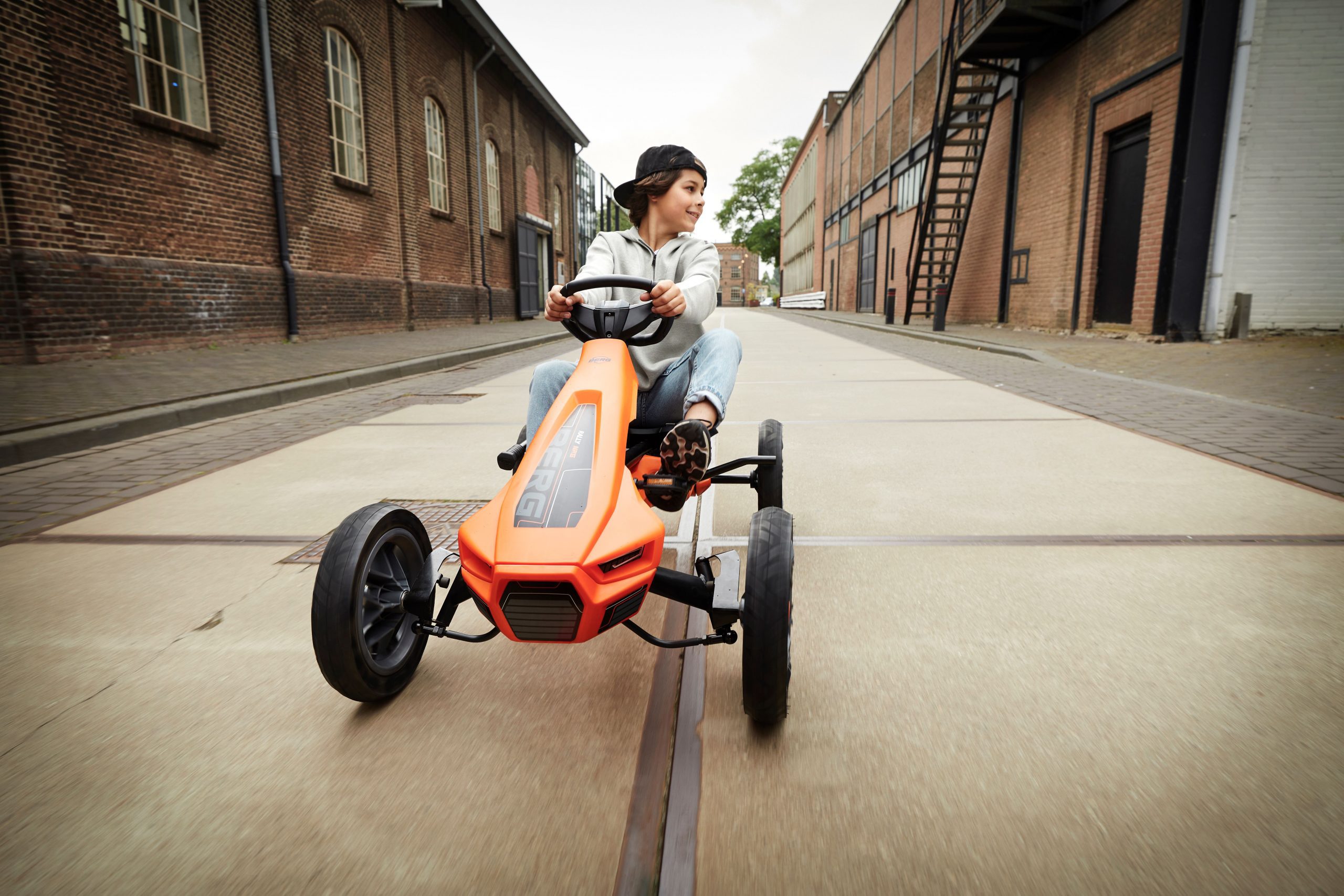 BEEP BEEP
Start your engines.
The sports steering wheel comes equipped with a real soundbox with 4 different tones: braking, tooting, starting the motor and accelerating.
UNIQUE TECHNOLOGY
Be safe & in control
BFR [Brake – Freewheel – Reverse] allows you to pedal forwards, backwards and brake. Give your young adventurer ultimate control to test their limits & navigate obstacles all by themselves.
BUILT TO LAST
Dutch-engineered for top quality.
The BERG Rally is designed to last – to survive the rough and tumble of learning to ride by craziest of kiddos.
The best investment you'll make.
When it comes to keeping your kids entertained and off their screens, a BERG Rally is the answer. Get ready for some peace & quiet. You can thank us later.
EASY TO ASSEMBLE
Get ready to ride.
Assembling anything for your kids is cause for concern. Don't worry – BERG ensure minimal effort to get it together & you'll be riding in no time.
Could it get any better?
Throw in a picnic basket, go on a nature treasure hunt or do what all kids love… collect stuff!
Immerse yourself in the great outdoors with this light and compact BERG Rally NRG Orange. Explore your neighbourhood or race your friends, all while testing your skills safely. Add a BERG Junior Trailer to really amp up your outdoor adventures.
Includes soundbox to mimic a real race car driver
Four wheel stability
Adjustable seat & steering
Robust steel powder coated frame
Pneumatic [air filled] tyres ensure supreme comfort
Unique BFR technology [Brake – Freewheel – Reverse] allows you to pedal forwards, backwards and brake
Freewheel allows you to 'coast' so while the cart is still moving the pedals remain still
Swing axle keeps you firmly grounded
Ball bearings makes pedalling super light
Easy to assemble
Handy & fun accessories available
Suits kids 110cm – 150cm
Max user weight 60kgs