BERG Trampolines: designed to entertain & protect your most important assets.
Buying a trampoline is a big decision, let alone the right trampoline. We get it. And, we got you. BERG keep it simple and don't compromise on safety.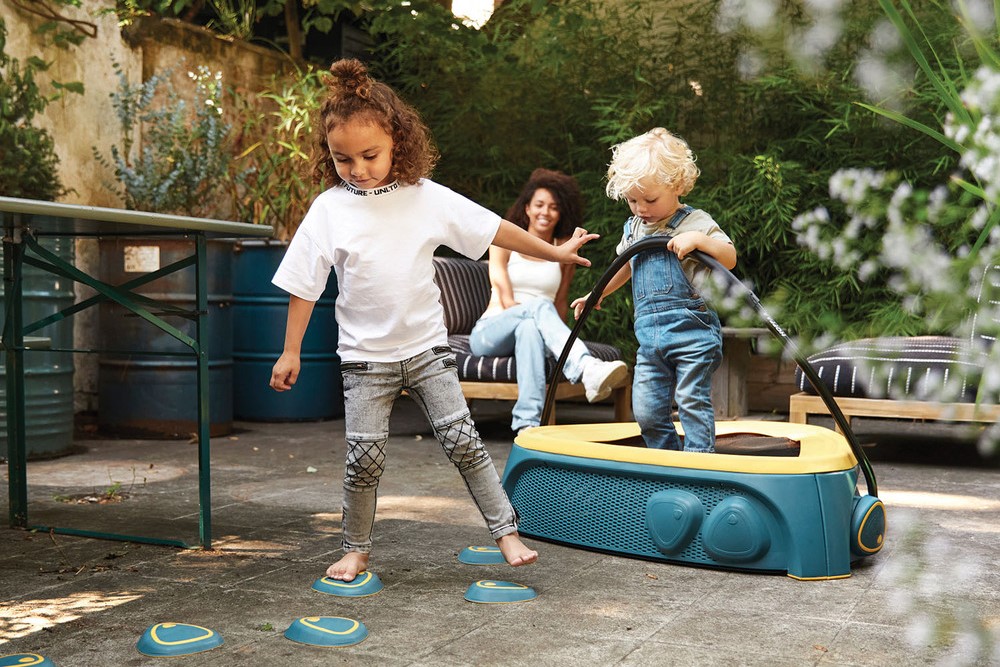 ENJOY THE EXTRAS
Double the fun.
With the inclusion of integrated Anti Slip Stepping Stones, they'll be so busy having fun, they'll never even know they are learning.
There is no comparison.
The thoughtful design will give you peace of mind as your toddler jumps. It's low to the ground with no sharp joins or edges.
BUILT TO LAST
Dutch-engineered for top quality.
The BERG Hoppaa is built to last – to survive even the craziest of kiddos as they test their boundaries.
Get bouncing in no time.
Assembling anything sounds stressful doesn't it? Don't worry – BERG makes it easy & you'll be up, up & away.
SAFETY FIRST
BERG don't compromise.
With it's strong elastic suspension, the Hoppaas considered design has been independently tested to ensure your little ones are safe & sound.
The best investment you'll make.
When it comes to keeping your kids entertained and off their screens, a BERG Hoppaa is the answer. Get ready for some peace & quiet. You can thank us later.
Jump onto the cutest, safest, coolest toddler trampoline. The BERG Hoppaa will help your little one learn to balance & will help fine tune their motor skills. Growing up involves trial and error so let them challenge themselves safely. The anti slip stepping stones are a great addition to engage and enhance their skills while having the time of their lives. Inside or outside, you can have the Hoppaa ready in no time. Hop, hop & awaaaay…
The Hoppaa is quick and easy to set up. The bar can be folded up for extra control when jumping.
The protective edge protects you when climbing and jumping on it. A fall is completely cushioned by the soft material.
The nice jumping mat hangs in supple, elastic springs. So it hardly takes any strength for you to jump and tumble, on your legs or your buttom.
You can also practice your balance with the anti-slip stepping stones. Fun to do alone or with your friends. You can easily store the anti-slip stepping stones on the side of the Hoppaa.
Max user weight: 30kgs